Why you should invest in eCommerce to stay ahead of the competition
COVID-19 is a human tragedy that has affected millions of people. It is also having a permanent and transformative impact on consumer purchasing behavior, which in turn will impact the future of the global economy. With strict lockdowns and movement restrictions in place during the pandemic, global brands with a poor online presence and high overhead costs struggled to survive in 2019 and 2020, resulting in store closures and bankruptcies.
Why should you be competitive in e-commerce?
Companies that have adapted and leveraged latest eCommerce technology saw an exponential growth in their revenues. Growth was driven from building a digital presence based on the latest eCommerce trends, driving automation, and offering services that enhanced the customer journey experience, including buy online, pick-up in stores (BOPIS), same day delivery, transformation of retail stores to fulfillment centers, figuring out return logistics, and driving continued social media engagement.
This hypothesis is supported by reports that Wayfair experienced Black Friday-like sales every day during lockdown in the UK. Growth in eCommerce businesses expanded from traditional home goods to alcohol, wine and food, among other categories. And new experiences were introduced, such as virtual wine-tasting events with specially selected global wines, cheese and chocolate delivered to a customer's doorstep, accompanied with a virtual sommelier-led tasting experience.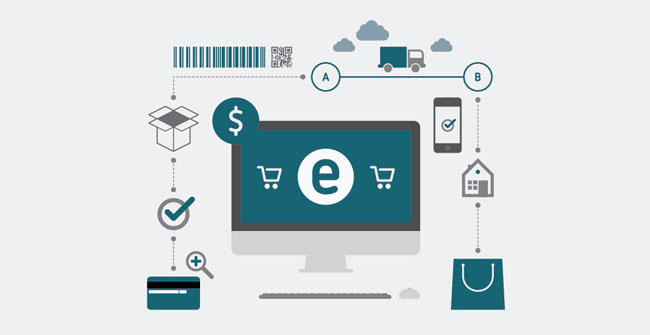 This is something that was echoed largely all over the world. In spite of certain cross-country differences, the COVID-19 pandemic has undeniably improved dynamism in the e-commerce landscape on a global scale, and has particularly expanded the scope of e-commerce. This includes new firms, new consumer segments (such as the elderly) and a shift in products (e.g. groceries). Meanwhile, e-commerce transactions in many countries have been a shift from luxury goods and services, in favour of more everyday necessities.
As businesses and offices reopen globally, the question is: will there be a deceleration in digital sales? Or will we continue to see adoption and growth for online purchasing experiences but expanded to other segments?
We believe the latter has plenty of runway. Post pandemic, we believe consumers will now make different choices and turn to eCommerce shopping more frequently than ever. While we may see an initial increase in foot traffic in retail stores, it is clear the entire purchasing journey increasingly will start and end online, with digital consolidation driven by improved technology and an increase in millennial mindshare, who will account for 50% of all potential online consumers between 2022-2027.
The implications for making investments in consumer product and retail businesses is substantial. Investment managers will need to evaluate and invest aggressively in digital transformation and e-commerce enablement to capture market share and drive innovation, at a time when most of the competition is also moving to digital.
Below are a few ways to differentiate and establish market leadership in eCommerce business through digital innovation and value creation:
● Build brand awareness and reach a wider audience. Engage social media influencers on Instagram, TikTok, and Pinterest to promote and drive awareness of the company's products. Leverage geo-location intelligence to showcase products in live settings.
● Build lifestyle scenes with 3D modeling and Augmented Reality (AR) with sharper images, therefore allowing consumers to "feel" and visualise the product in their own personal setting without physically seeing the item, resulting in more confidence when purchasing big-ticket items online.
● Ingest AI/ML, and data analytics into the platform to curate products and provide purchase recommendations based on consumer preferences and algorithms. Leverage AI to recommend future wishlist items that would complement prior purchases based on a consumer's age, lifestyle and design preferences.
● Strike a balance between luxury design mixed with affordability that resonates with the younger consumer. This will give the consumer a greater choice and purchasing becoming more fashion-led and influenced by others.
● Incorporate dropshipping logistics to a customer's doorstep and ensure items are fully assembled.
● Establish white glove support and real-time coaching to drive 90%+ customer satisfaction on refunds, replacements, and issues.
E-commerce brands that failed to level up during the COVID-19 pandemic
US – After 195 years of trading, Lord & Taylor failed in a bid to sell to le Tote, forcing all stores to close. Back in 1980 the then company president stated "We don't change. We'll stick to our personality. That's the way to run a company". Ironically in the final chapter of their history, the brand is now in the hands of Saadia Group and is been transformed into an ecommerce business only.
UK – Britain's Arcadia Group who owned major clothing retailers Topshop, Burtons, Miss Selfridge and Evans, went into administration in light of the pandemic, with over 13,000 jobs ultimately lost. Experts have largely put this closure down to the brand's failure to invest in their online shopping offering. All of the brands previously owned by Arcadia have been sold by administrators to online retailers, mainly ASOS and Boohoo.
These are two perfect examples where the retailers didn't embrace the shift in market behaviour with either sufficient effort or speed, and ultimately after bankruptcies accelerated by COVID-19 the market has taken them into full ecommerce anyway.
As we all experienced, COVID-19 forced everyone to change their daily routines in many ways. From working from home to juggling parenting duties to interacting with the external world – everybody had to make drastic changes. But now, as we get back to normal, the most profound change will be when we consider how our purchasing journey has transitioned to starting and ending with online, while utilising retail stores as merely a step in the journey to making a final online purchase.
So as you can see, this is the right time to reassess your existing business strategy and make a solid plan to invest in future eCommerce strategies. Here at Compass Point Partners, we are the group of experts who know everything there is to know about the complex world of eCommerce, and how to best manage your business online. Whether its knowledge about e-commerce trends, e-commerce competition, or even competitive strategy in e-commerce – we can help you to stay competitive and outperform other brands on the market. Get in touch with us today to find out how your business can benefit from our expertise, either through connecting on LinkedIn or completing the contact request form.
Author
Himanshu Gandhi is a Founding Partner of Compass Point Partners. In this role, Himanshu directs the firm's strategy and execution in building category leading companies in accordance with its principles of innovation, performance and partnership. Himanshu has significant private equity experience investing, growing, and transforming businesses, and collaborating with CEOs, Board and management teams to deliver accelerated top line growth, bottom line improvement and attractive returns to investors.
You can follow us on LinkedIn to get updates on posts published by Himanshu Gandhi.